Post by Ivan Jones on Jul 6, 2011 14:20:05 GMT -8
Name:
Ivan Jones
Age:
looks 20, 146 years old
Species:
Werewolf
Occupation:
Anomaly Unit Agent
Photo: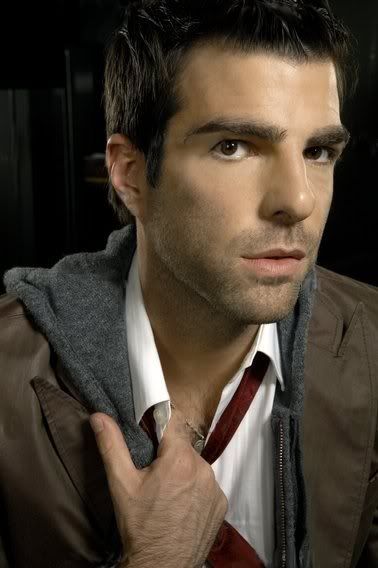 History:
Formerly Thomas Sullivan, Tom took the name Ivan when he lost his memories shortly after being attacked by a werewolf in 1865. He'd been twenty, and he'd been on guard during the Civil War. Left to wander and seriously injured, he eventually wandered onto a farm and began a new life under the name Ivan Jones. His family believed him dead.
He was born in 1845, the first generation of Americans. His family had been Irish, and though poor, they were happy. He and his brother Jacob "Jackie Boy" did just about everything together until 1861 when Ivan enlisted in the army, like many boys his age. He left to fight the good fight. Always the good kid, he believed in what he was fighting for until the day he was attacked and lost his memories.
Ivan then spent the next 146 years getting his memories back while working odd jobs here and there. As his past began to unravel, he came to understand who he was once more. Without his memories, all he knew was he hated to watch criminals walk, and hated the wolves who continued to perpetuate the "savage beast" image typically associated with werewolves. Without his memories, he could only do so much to understand why he hated them. He would help out in any way he could, not fully understanding this desire to save others until one night, he happened upon a group of his own pulling a family apart. Seeing two young boys fighting together to save their home stirred something lost within him, and the next thing he knew he was helping fight off the bad wolves.
Shortly after that, he found himself being called to fight crime and bring criminals to justice. But with the Death Dealers growing more and more each year, the task became harder to do alone. He began searching for others who, like himself, sought justice and to clear their names. This eventually lead him to a seat in the Anomaly Unit, which he has proudly served for many years now.
Personality:
Ivan is an unrelentingly good guy. While regaining his memories, watching injustices pass around him were incredibly hard to sit through, and found himself helping out whenever he could. He's always had a strong sense of right and wrong, and while regaining his memories he slowly but surely regained the former sense of confidence he once had in handling situations. Ivan never intentionally goes into a situation without a plan. He prefers to strategize and consider all the options before taking any course of action. Only when individuals are in immediate danger does he jump in without thought- he has to save others. That's what he believes to be his destiny: to save others.
Though he has finally gotten his memories back, he still goes by Ivan. He's had 146 years to get accustomed to it- using Thomas feels wrong to him because his family has long since passed. He is no longer a Sullivan. Eventually he'd like to start his own family, under the name Jones, but right now he is focused on saving the world.
When he isn't working, Ivan is either thinking about work or worrying about what is going on a work. He dislikes taking a day off, especially in particularly tense times. Fear for his teammates and innocent people keep him distracted when he's supposed to be relaxing. Ivan believes that he can help everyone somehow, that everyone can be saved...Which is why the idea of relaxing strikes him as selfish, when while he's taking a breather someone could need help. Someone always needs help.
It isn't until he's around trusted coworkers and friends that he's ever able to truly relax. Ivan's the type of guy who needs friends to remind him that the world won't end if he laughs once and awhile. Around his friends, he tends to be a happy-go-lucky guy with a great sense of humor and a knack for being the go-to guy for advice. Once he's relaxed, he laughs easily and often and quickly becomes the man of the party. It's just the relaxing that takes awhile. All and all, Ivan is a man with a heart of gold.
First Account or a Mutiple One:
Multiple, Milk