Post by Tarrant Grayson on Nov 6, 2011 14:33:16 GMT -8
Name:
Tarrant Hodgins Grayson
Age:
25
Species:
Human
Occupation:
Citizen. Geek and conspiracy theorist online. Works in a comic book store. (Come on, you knew that was coming.)
Photo: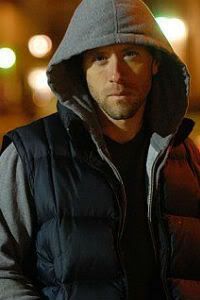 History:
Born to Holly and David Grayson, Tarrant was an only child. His parents worked constantly, and Tarrant had a baby sitter, a friend's daughter, who fed him and such. The pair grew close and they remained close during Tarrant's childhood. The baby sitter moved away as Tarrant got to fourteen and, now able to look after himself when he needed to, Tarrant spent his nights when his parents weren't home watching Doctor Who videos that he bought with his pocket money.
He became a bit of a Doctor Who geek, able to answer most questions asked about it. He began reading Batman graphic novels and books about certain myths. Most of what he read about was mythilogical creatures and other creatures that weren't supposed to be real. Vampires, werewolves, sirens, gods and goddesses (Mostly Greek), unicorns, centaurs, and many other creatures. He also got interested in the chapter Revelations, from the Bible.
The older he got, he got more interested in aliens and creatures of myth and getting more interested in the Grim Reaper and such.
As he got past his teens and into his twenties, Tarrant got interested in conspiracies and all the stuff he could find online. He knew that there were wacky theories about aliens and abductions... Those weren't what interested him. What interested him, were the ones that were about the government, and how they supposedly put chips in people to make sure that they knew what everyone was doing... Those were the ones that Tarrant believed in. He wasn't sure why... But they seemed more likely than the alien ones... After all, Big Brother is always watching...
Personality:
Mostly cheerful, Tarrant is a little bit paranoid, having been hanging out on conspiracy sites since his late teens, but otherwise, he can occasionally blurt out information about random things, and often he knows how to seem invisible, even around CCTV cameras. This is actually more just because he wants to see how spy-like he can be than anything else, though also because of the conspiracy theories he believes in and blurts out.
Sometimes slow and a little easily distracted. He often day dreams when alone and spends his days in internet cafes or his own apartment, which has a number of laptops and a computer. He also knows how to fix laptops, though doesn't do it as a job, more a hobbie.
First Account or a Mutiple One:
Fourth one... Brandon 'Bam' Napier, Harley Carrero, Autumn Carrero are my others.
How did you find us:
Adverts